Diana's Latest News
OUT OF CHARACTER is being released Tuesday, July 7, 2015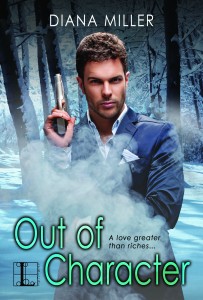 more »
---
Please join me for a Book Blast Tour on Out of Character's release day: Tuesday, July 7th
Stop by one or all the stops for a chance (or 44 chances) to win one of two $25 Amazon or Barnes and Noble gift cards! 
1: Hope. Dreams. Life… Love
2: The Avid Reader
3: Read Your Writes Book Reviews
4: Unabridged Andra
5: The Reading Addict
6: Snarky Mom Reads… 
7: Writer Wonderland 

8: Natural Bri – Pursuits of Life
9: Archaeolibrarian – I dig good books!
10: Undercover Book Reviews
11: Booker Like a Hooker
12: Fantasy Pages
13: StarAngels Reviews
14: 3 Partners in Shopping, Nana, Mommy, & Sissy Too!
15: Room With Books
16: Blog of author Jacey Holbrand
17: The Blog of C.R. Moss
18: Queen of the Night Reviews
19: Deal Sharing Aunt
20: A Book Addict's Delight
21: Words of Wisdom from The Scarf Princess
22: CBY Book Club
23: Undercover Book Reviews
24: Margay Leah Justice
25: Aly's Miscellany
26: Romorror Fan Girl
27: We Love Kink
28: BooksChatter
29: Harps Romance Book Review
30: Edgar's Books
31: LibriAmoriMiei
32: Beyond Romance
33: Dena Garson-Real… Hot… Romance
34: Romance Writer and Lover of Books…Vikki Vaught
35: Passionate Reads
36: Readeropolis
37: A to Z Reviews
38: Books That Hook
39: Welcome to My World of Dreams
40: It's Raining Books
41: Straight from the Library
42: Long and Short Reviews
43: Linda Nightingale…Wordsmith
44: Yeah Books!
more »
---
OUT OF CHARACTER is being published by Kensington!
My Golden Heart finalist OUT OF CHARACTER is going to be published early next year by Kensington's Lyrical press. Whoot!
more »
---
SUPER BOOK BLAST–January 8th
Comment at one or all 43 stops for a chance (or 43 chances) to win a $25 Amazon Gift Card!
more »
---
Dangerous Affairs is an Aspen Gold finalist!
August 7–DANGEROUS AFFAIRS is a finalist in the Aspen Gold contest sponsored by the Heart of Denver Romance Writers! Woot!
more »
---
Dangerous Affairs is a Booksellers Best Finalist!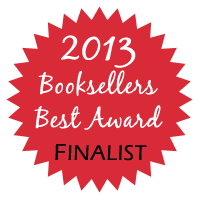 On May 13, I learned that DANGEROUS AFFAIRS is a finalist in the Greater Detroit Romance Writers of America 2012 Booksellers Best contest for both Romantic Suspense and for Best First Book.
more »
---
DANGEROUS AFFAIRS IS AN AMAZON BEST SELLER!
On March 24, 2013, Dangerous Affairs hit #3 in Romantic Suspense on the Kindle best sellers list and was ranked #26 overall. It was also #3 for several days back in December!
more »
---
DANGEROUS AFFAIRS is a best seller in both Canada and in the UK!
November 23–Dangerous Affairs hit NUMBER 2 on the UK Amazon Kindle bestsellers list!
January 3–Dangerous Affairs has been NUMBER 1 in Romantic Suspense and in the top twenty in the paid Kindle store in Canada for the past 11 (ELEVEN!) days! Thanks so much to my wonderful next-door-neighbors to the north! 
more »
---